Our Firm
We believe the journey is just as important as the destination.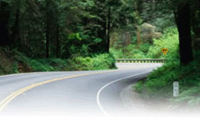 Who We Are:
We are a faith-based 3rd generation family team who have been serving the Springfield area since 1988. Our passion is making certain our clients' core Beliefs, Investments, critical Goals, and Giving strategies are fully aligned through financial planning.
As of 2020, our team is operating as Stroud Wealth Management with a new name and logo, an improved and dynamic process, and a 3rd generation to add to this family team. Our Securities and Advisory services are offered through LPL Financial, a Registered Investment Advisor, member FINRA/SIPC. We are the same family working with the same firm, we just have a new name and a couple of new additions to our family team.
Our History:
Jan started in the financial services industry in 1982 and Steve followed suit in 1991. They combined practices and partnered with LPL Financial to serve their clients together as a team. In 2019, we welcomed David to the Stroud Wealth Management team, as well as Anne as the Office Administrator.