Our Services and Value
Financial Planning Services: Our Approach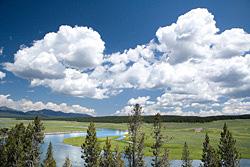 Our financial planning approach always starts with understanding your core Beliefs. With that as our foundation, we then look at your Investments, Goals, and Giving strategies and tailor principle-based advice to your situation. Our goal is to help you simplify all the complexities and choices of your finances so you can live with clarity and confidence at each stage of your journey.
Introductory Life Planning:
We work together with you to organize and develop initial strategies as you start and continue your journey. Topics may include introductory retirement planning, initial insurance strategies, budgeting & debt restructure, and individually tailored behavioral financial coaching.
Initial Planning: $1000
Ongoing Services: $70/month
Advanced Life Planning:
We work together with you to tailor in-depth planning solutions and prepare the next beneficiary/steward for your life's significant transitions. Topics may include detailed cash-flow planning, basic estate planning/wealth transfer strategies, roth conversion review, and multiple goal analyses.
Initial Planning: $2000+
Ongoing Services: $125/month
The B.I.G.G. Picture Formula:
Designed for clients with at least $1 Million, this package is our premier offering. We collaborate with your third-party professionals in helping you build and live your B.I.G.G. Picture during complex situations. Topics may include advanced estate planning/wealth transfer, generosity planning, small business planning, income tax strategies, and stock option analyses.
Initial Planning: $3000+
Ongoing Services: $200/month
Investment Management Services: Our Approach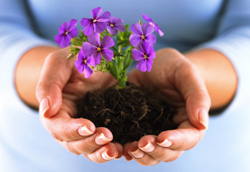 We know that you have worked hard to earn, save, and grow the money you have invested. We believe that time is our ally in investing, and that evaluating and minimizing catastrophic risk is critical to your purposes for your investments. Our recommendations are founded upon preserving and steadily growing your capital while taking no more risk than is necessary for your situation.
Investment Management Pricing combined with Financial Planning:
Accounts up to $2 Million: 0.80%-0.95% of Assets Under Management (AUM)
Accounts more than $2 Million: Negotiable
Investment Management Only:
*Accounts $100K to $2 Million: 1.00-1.15% of AUM
Accounts more than $2 Million: Negotiable
*$100,000 minimum for Investment Management only.
A la carte Services or Quickstart Planning:
While most of our clients fit one of these models, some prefer a different style of service. We are pleased to also offer a la carte services for $150/hour.
For those clients desiring a smaller offering or need initial guidance for a DIY, our Quickstart Package is available for a one-time payment of $400-$600, including up to 3 topics of the client's choice.
Meeting frequency is tailored to your needs and preferences. We can meet in person, virtual, or by phone.
Financial planning offered through LPL Financial, a registered investment advisor.