Our Firm
We believe the journey is just as important as the destination.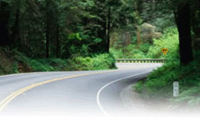 Who We Are:
We are a faith-based 3rd generation family team who have been serving the Springfield area since 1988.
Our Vision is to see people content in enjoying each stage of their life, managing their wealth and resources according to time-tested principles, and living generous lives, because history tells us that the journey is just as important as the destination.
Our Mission is to build relationships, manage money as a tool, and help our clients see the B.I.G.G. Picture so they can enjoy their journey.
Our History:
Jan started in the financial services industry in 1982 and Steve followed suit in 1991. They combined practices in 1996 and worked as a team to serve their clients together. In 2019, we welcomed David to the Stroud Wealth Management team, as well as Anne as the Office Administrator. In 2020, Jan took on a new role as our Client Relationship Specialist and turned over the day-to-day operations to Steve and David so she can enjoy more family time in this stage of her journey.